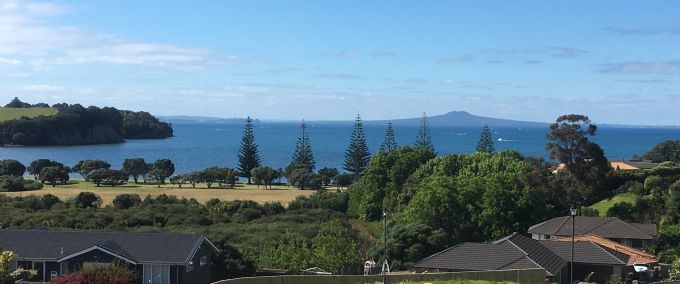 Welcome to CelticGold Golden Retrievers
Newly established in 2021, we are a small Golden Retriever kennel based in Army Bay at the end of the Whangaparao Peninsular and located within a stones throw of Shakespeare Regional Park.
If you look hard enough you'll see a slightly greener are, marked off by posts to the top left of the open grassed area in the photo. This is often our practice ' Show Ring' where the dogs are put through their paces in preparation for the next upcoming show.
00008850 Visitors